Updated: Thursday, January 11, 2018, 6:41 PM
Terry G. Glagowski,
Ph.D.
<![if !vml]>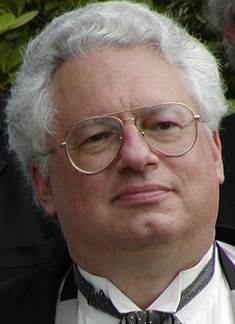 <![endif]>
Dr. Terry G. Glagowski currently lives in Ashford, Connecticut and fully retired from Hi Tech, DoD, and Academia. MS Word Format Resume
He was born in Dayton, Ohio in 1947. He attended elementary and grammar school in Miamisburg, Ohio, high school in Valdosta, Ga, Hanover Park, NJ, and graduated from Trumbull, CT, in 1965. He then received the BSEE degree from the University of Connecticut in 1969, joined Bell Telephone Laboratories, Electronic Switching Division in Naperville, IL, and received the MSEE degree from Stanford University in 1970 on a Bell Labs OYOC fellowship.
During his career at Bell Labs, he worked on software engineering methodology and tools for the No. 1 ESS, world's first electronic telephone switch. In 1972 he joined the administrative staff of the University of Connecticut Dean of Students where he developed information systems to support automated student registration and class scheduling. He received the PhD degree from the University of Connecticut in 1984 with a dissertation topic about the use of relational databases to store software designs and documentation. In 1978 he joined GTE Laboratories in Waltham, MA, where he worked on requirements modeling for real-time systems, microprocessor embedded electronic controls, a custom VLSI direct execution CPU and content addressable memory, a silicon compiler and CAD tools for digital VLSI, and a CASE tool for business model and database scheme synthesis. In 1989 he joined GTE Government Systems to work on the Air Force Command and Control System (AFC2S) information system modernization. Dr. Glagowski has been an exchange professor from GTE Labs at University of Puerto Rico, Mayaguez, and an adjunct professor at University of Massachusetts at Lowell.
In the fall of 1989, Dr. Glagowski joined the EECS visiting faculty of WSU at Pullman, and in 1992 joined the regular faculty at WSU/Spokane. Dr. Glagowski was also director of the Embedded Systems Laboratory at SIRTI .
In 1996 he joined Bose Corporation, Framingham, MA to design the embedded systems software for a new large scale home entertainment product. In 1997 he joined LG Electronics Research Center of America (LGERCA), Princeton Junction, NJ to work on HDTV, digital TV, internet / JAVA, home LAN networks, and multimedia technology. In 1998 he joined VenturCom corporation in Cambridge, MA to develop the Hardware Abstraction Layer (HAL) for a symmetrical multiprocessor (SMP) real-time extension to the Microsoft Windows NT operating system known as RTX/RTSS. In 1999 he joined Quadrant Software in Mansfield (Taunton) MA to develop a Windows NT based large scale FAX server. Late in 1999 he joined Invenio Technologies in Boston, MA to develop monitor and control agents for large scale IT and Business to Business E-Commerce systems. In 2000 he joined Integrated Dynamics Engineering to create software, firmware, and electronics for industrial robots used in semiconductor manufacturing. In 2003 he joined Titan Corporation (now part of L3 Communications) to establish a large scale data acquisition system for the Volpe Center DOT/FAA project studying large commercial aircraft wake turbulence, to provide software architecture expertise for the MPEC JMPS (Mission Planning Systems) software acquisition, and to provide software and systems engineering expertise for the S-Band Space Surveillance Radar system acquisition (USAF Space Command at NORAD / Cheyenne MT). He also worked on the FPS-85 Eglin Radar, worlds most powerful Radar. The contract for this work at Hanscom AFB has been re-bid and Dr. Glagowski now works for Jacobs Technology, a subsidiary of Jacobs Engineering in the Air Traffic Systems CNS/ATM Navigation Data Shop where he is a RTCA DO-200a CNS/ATM auditor for Type 1 (NGA DAFIF) and Type 2 (Flight Management System Data Packers) Navigation Data Suppliers, and carries out research and development of database technology to advance the state of the art for processing navigation data.  He retired from full time work in 2015 and became an Adjunct Professor at University of Connecticut, School of Engineering, Department of Computer Science and Engineering before fully retired in 2019.
Dr. Glagowski is a member of IEEE, ACM.
Dr.Glagowski also has personal interests in photography, music, and travel. He has been an avid amateur radio operator since 1961, currently holding the amateur callsign W1TR and the USAF MARS callsign AFA1DI. He has previously held the following ham calls: WA1ALZ, WA2WSB, WA4DDO, and the following MARS calls: AFA5BP, AFA1YU, AFW1TR, AFB1ALZ, AD1ALZ, has operated from KP4VA at the University of Puerto Rico, and is a member of the American Radio Relay League (ARRL). See the Radio Web Page for more details.